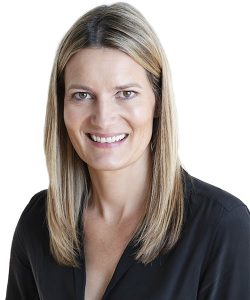 Alexandra Field
M.Counselling; P.Grad.Dip(Nat); P.Grad.Dip(WHM) M.A.C.A
Registered Counsellor
Qualifications and memberships
Alexandra is a highly skilled and experienced counsellor, mental health practitioner and group workshop facilitator. She holds a Masters in Counselling and is registered with the Australian Counselling Association (ACA). In addition to her counselling work Alexandra also has a Post-Graduate Diploma in Naturopathy and a Post-Graduate Diploma in Western Herbal Medicine and practiced as a Naturopathic Medicine Practitioner for many years before moving exclusively into counselling.
Alexandra has worked in private practice for eighteen years and works with individuals face-to-face in her private practice and also around the world with Skype consultations, to help them identify and work through areas of emotional and psychological complications. Alexandra's respectful relational approach supports individuals to feel empowered, connected and transformed.
In addition to one-to-one, couples and family counselling, Alexandra also works with management teams to help them develop healthy communication strategies to enable them to work more effectively and with greater productivity, which ultimately helps to transform organisations and their work culture.
Areas of specialty and approach to treatment
Alexandra is an experienced therapist and works holistically, incorporating her knowledge of natural medicine into her counselling practice. This multifaceted approach is particularly useful when dealing with trauma in any form, as the body holds on to the residue of trauma in a range of ways. Alexandra is renowned for her ability to support and work with complex cases.
Alexandra works with adults, couples, families, adolescents and children with a wide range of presentations such as:
Anxiety and Depression
Emotional Regulation Issues
Stress Management
Parenting Challenges
Relationship Issues
Family Problems
Low Self-Esteem and Self-Worth Issues
Grief and Loss
Trauma (complex and single incident)
Life Transitions/Change and Adjustments
School & Behavioural Issues in Children
General Communication Issues
Weight and Body Image Issues
To complement individual therapy, Alexandra is also very experienced in facilitating groups and workshops to further inform and support her clients.
In her treatment approach, Alexandra draws on a range of evidence-based models such as Mindfulness, Narrative Therapy (NT), Solution-Focused Therapy (SFT), Cognitive Behavioural Therapy (CBT), Motivational Interviewing (MI) and Existential Therapy. Alexandra is also known for her inherent intuitive skills, allowing clients to feel understood, therefore deepening the counselling process and creating lasting change. Alexandra's approach is empathic and warm, and her disposition towards clients is that of positive regard and congruency. Alexandraconsiders confidentiality of the upmost importance for the safety and trust of her clients, and she creates a safeclient-counsellor space for her clients to achieve meaningful, lasting and life-changing results.
Alexandra's dedication to providing the best care for her clients, combined with her caring, warm and results- focused approach makes her a very valued member of the Remède practitioner team