Caroline Wallace N.D
B.H.Sc (Complementary Medicine); Adv.Dip.(Naturopathy); Adv.Dip.(Western Herbal Medicine) M.A.N.T.A.
Naturopathic Medicine Practitioner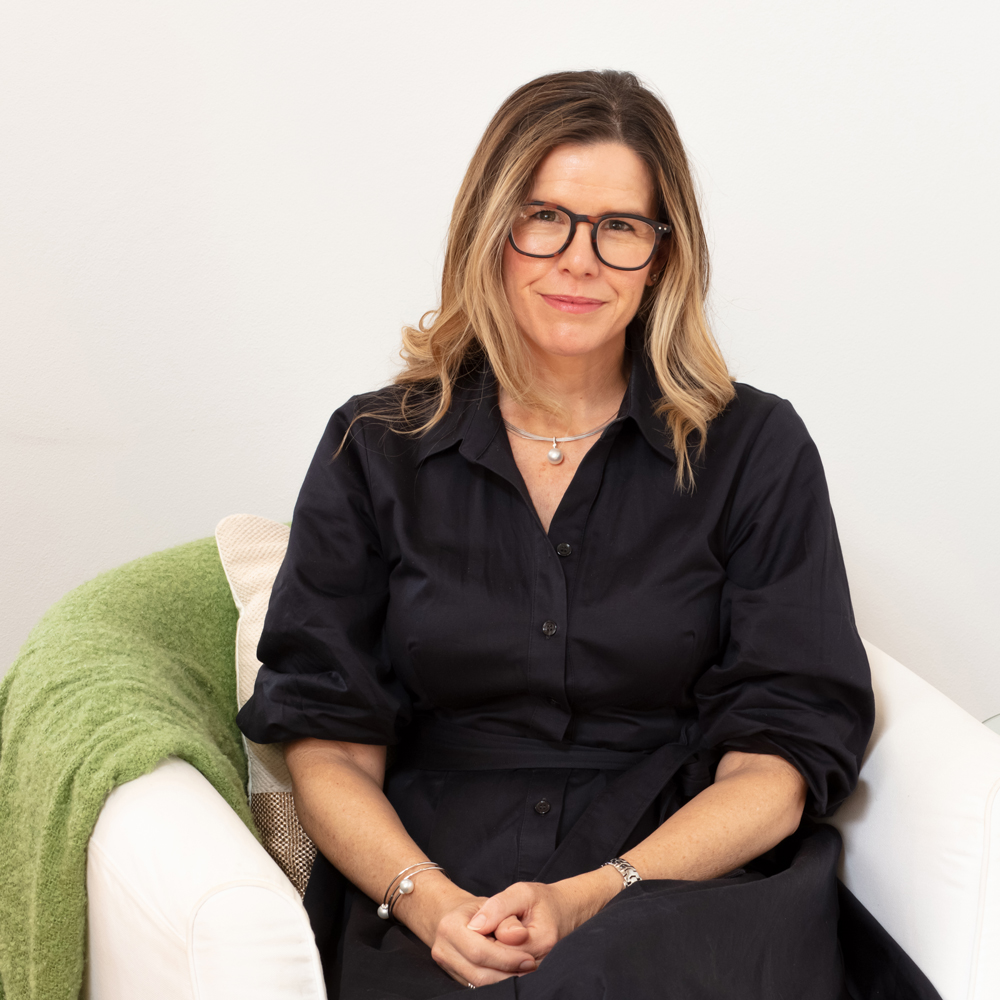 Qualifications and memberships
Caroline is a highly qualified and experienced Naturopathic Medicine Practitioner, who is passionate about supporting patients to achieve optimal health and wellbeing. Caroline holds a Bachelor of Health Science in Complementary Medicine (Charles Sturt University), Advanced Diploma of Naturopathy (Australian Institute of Holistic Medicine) and an Advanced Diploma in Western Herbal Medicine. She has also completed training in Functional Pathology Testing, Bio-Impedance Testing and Salivary Hormone Testing.
Caroline's path to Naturopathy was a progression from being exposed to the extraordinary benefits of natural medicine from childhood, as her mother is also a natural medicine practitioner. After high school, Caroline initially completed a Bachelor of Commerce (Curtin University) and worked in marketing and HR for several years, before following her heart and commencing her Naturopathic Medicine studies in 2005. After graduating, Caroline opened her own thriving naturopathic practice in the South West, which she ran for over a decade, before returning to Perth and joining Remède.
Caroline regularly attends professional seminars and conferences, as well as reviews evidence-based research, to keep up to date with the latest research in complementary medicine and health, which benefits the care of her patients and ensures that she practices cutting-edge and well-researched natural medicine. Caroline is a professional member of the Australian Natural Therapies Association (A.N.T.A.).
Areas of specialty and approach to treatment
Caroline takes a holistic and evidenced-based approach to patient care and treatment. She takes the time to carefully listen to her patients and takes a comprehensive initial case history, often followed by specialised testing, which means that she is able to fully assess the underlying causes of a patient's health concerns. Testing may include general pathology testing, functional pathology, hair mineral analysis, bio-impedance testing, salivary hormone testing, DUTCH-testing, microbiome stool testing and other integrative testing – all aimed to uncover the root-causes of a patient's health concerns and create an individualised plan.
Caroline enjoys treating complex acute and chronic conditions in men, women, teenagers, children and babies. Common conditions that patients seek Caroline's help for include:
Hormonal conditions – PCOS, PMS, irregular periods, endometriosis, menopause, hormonal imbalances in women and men
Fertility Issues (in women and men) and Pregnancy Support
Mental Health Concerns – including stress, anxiety and depression
Weight Management and Metabolic Issues
Sleep Issues
Fatigue and Low-Energy Conditions – including CFS and post-viral syndrome
Babies, children and teenager health concerns
Digestive Disorders – including IBS, IBD, bloating, constipation, SIBO and gut infections
Heavy Metal and Environmental Toxicity
Thyroid Disorders
Immune Dysfunction – including recurrent infections and autoimmune disorders
Skin Conditions such as acne, eczema, psoriasis, rashes, early signs of ageing
Preventative Health and Healthy Ageing
In addition to utilising evidence-based natural medicines such as herbal medicines, nutritional medicine and nutraceuticals, Caroline's realistic treatment approach addresses key pillars of health such as the food we eat, emotional wellbeing, sleep, movement and lifestyle. The aim of every treatment plan is to educate the individual to understand their health and empower them to take control. As a mother of two busy children, she understands the demands of modern life, and helps her patients to practice ways to balance these challenges.
Caroline brings empathy and understanding to all her patients and always aims to meet them where they are at in their health journey, making their treatment program achievable and ensuring each patient receives optimum care.
Caroline's commitment to empathetic and evidence-based patient care, combined with her inspirational approach to helping patients to achieve optimal wellness, Caroline is a highly valued and integral member of Remède's multi-disciplinary team of practitioners.