Dr Hazel Batten
F.R.A.C.G.P; M.B.Ch.B; B.Sc Clin.Dip. (Palliative Medicine)
General Practitioner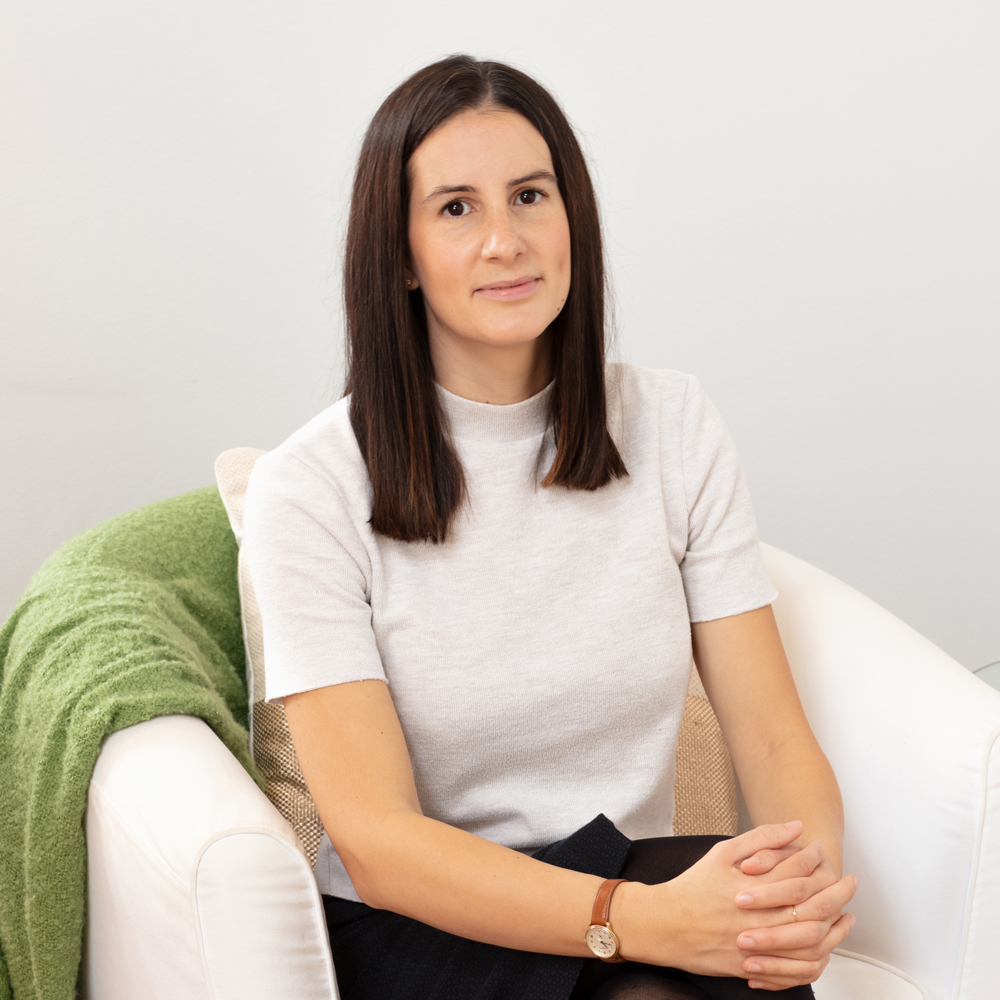 Qualifications and memberships
Dr Hazel is a highly qualified and experienced General Practitioner, who is passionate about supporting her patients through their  health journey and has a special interest in Integrative Medicine.  
Graduating from Medical School in the UK in 2010, Dr Hazel was awarded her Medical Degree, plus an additional Bachelor of Science  Degree as a result of spending an extra year studying Global Health. As part of this further training, she travelled to Ethiopia for  research and published her own research looking at 'An Insight into Infertility in Northwest Ethiopia: Exploring Social Attitudes and  Knowledge in Women'. 
Following on from Medical School, she worked as a junior doctor for 2 years in the UK before moving to Perth in 2012. Here in Australia,  she met her partner, adopted a beautiful rescue dog, and had her two young children. In 2018, Dr Hazel obtained her Fellowship of  the Royal Australian College of General Practitioners.  
Dr Hazel has worked in hospital-based medicine for several years and was fortunate to have worked for 18 months specialising in  palliative care, both in-patient and community-based, where she obtained a Clinical Diploma in Palliative Medicine. She always knew  General Practice was where she was going to settle, as she loves the variety of work and continuity of care with her patients. 
Dr Hazel has completed multiple training modules with the Australian College of Nutritional and Environmental Medicine (ACNEM). She is a member of the Royal Australian College of General Practitioners, ACNEM and the Australian College of Lifestyle Medicine. She  hopes to combine her experience in General Practice with her knowledge of Functional Medicine to provide comprehensive treatment  and care.  
Areas of specialty and approach to treatment
Whilst working in general practice, Dr Hazel began to question whether conventional medicine treatment approaches were enough,  and whether they were always benefitting her patients. This spurred her interest in studying Nutritional and Environmental Medicine. 
Hazel's areas of interests include (but are not limited to): 
Gastrointestinal health
Thyroid health
Women's health and hormonal imbalance
Pregnancy and post-partum support
Weight management and metabolic issues
Dr Hazel does not currently prescribe compounded bio-identical hormones or thyroid extract. 
Dr Hazel's greatest qualities as a General Practitioner is her calm and compassionate nature and her ability to connect with patients.  She is relatable, open-minded, and non-judgemental. Integrative medicine enables her to spend more time with patients to perform  a multi-system review and tackle the root cause of symptoms and disease. She hopes to educate and engage patients in their own  health journey and devise treatment plans tailored to individual needs.