How To Get On Top Of Chronic Pain
Date: Wednesday 28th July
Time: 7:30 pm
Presenter: Raelene Clark
Do you suffer from chronic pain? Tired of taking medication and getting nowhere? Have you been told that the pain is "all in your head"?
The first step to getting on top of chronic pain is to have a clear understanding of what is going on with your body, and your mind. The two are inextricably linked & trying to make gains whilst ignoring the other will almost invariably lead to suboptimal outcomes.
This presentation by Raelene, who specialises in treatment for a variety of pain conditions, will give you that deeper understanding of pain, rather than letting it rule your life. Understanding how pain works in your body and the things you can do, apart from taking medication, is key to getting on top of pain.
Raelene will explain the key things you can do to become the master of your pain. Pain is not"all in your head" and Raelene will give the tools to be proactive and get on top of chronic pain.
This seminar is FREE however bookings are essential to reserve your seat. Please call reception on 9286 1166 or email reception@remede.com.au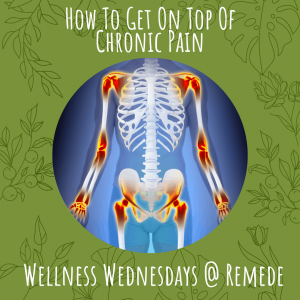 Book an Appointment
Take charge of your health and book an appointment with one of highly experienced practitioners. We look forward to meeting you!