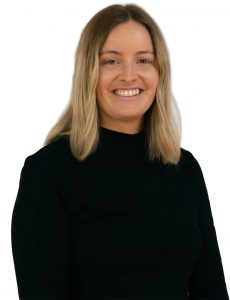 Samantha Boswood
B.H.Science (Myotherapy)
M.M.M.A
Clinical Myotherapist and Massage Therapist
Qualifications and memberships
Sam graduated with a Bachelor of Health Science in Myotherapy, from the Endeavour College of Natural Health in Perth, where she gained in depth knowledge of the management and prevention of a wide range of musculoskeletal and neurological conditions. As a Clinical Myotherapist, Sam has a comprehensive understanding of the anatomy, physiology and biomechanics of the body which allows her to understand and effectively treat a wide range of conditions such as low back pain, headaches, jaw pain, general muscular tension, joint stiffness, overuse and sporting injuries, myofascial pain and chronic pain.
Prior to becoming a Myotherapist at Remède, Sam ran her own massage business and worked in an Osteopathic clinic, which has provided her with a depth of experience that she brings into every consultation.
As a member of the Myotherapy Association Australia, Sam undertakes regular professional development to strengthen her knowledge and hands-on skills. Patients are eligible to claim rebates for their myotherapy treatments from their private health funds, depending on their level of cover.
Areas of specialty and approach to treatment
Sam is passionate about harnessing your body's ability to heal, to enable you to thrive and live a fulfilling life and do the things you love. She is committed to thoroughly assessing each patient to understand an individual's underlying issues followed by patient- specific treatment and rehabilitation for patients suffering from musculoskeletal pain, neurological conditions and a wide range of other musculoskeletal conditions.
Myotherapy consultations with Sam involves a thorough holistic assessment, which takes into consideration your whole body and all aspects of your health. Consultations involve gaining a thorough understanding of your current complaint followed by a brief medical, postural assessment, joint and movement assessment, necessary orthopedic tests and palpation, in order to discover the underlying cause of your complaint.
With a hands-on approach to your healing, techniques range from soft tissue manipulation, joint and nerve mobilisation, myofascial trigger point release technique, cupping, dry needling therapy, electrotherapy, muscle energy techniques, heat therapy, taping and rehabilitation programs and specific pain management strategies. Sam is also passionate about supporting and nurturing the nervous system, to reduce your pain response, stress response and overall wellness utilising relaxation massage techniques.
Areas of Specialty Include:
Chronic Pain
Headaches
Jaw pain/ Temporomandibular Joint (TMJ) Dysfunction
Neck Pain
Back Pain
Overuse Injuries
Disc Pathologies
Frozen Shoulder and Rotator Cuff Injuries
Tennis Elbow
Arthritis and General Joint Pain/Stiffness
Ankylosing Spondylitis and Fibromyalgia
Postural and Occupational Strains
Foot problems, including Plantar Fasciitis
Sports Injuries
General Muscular Tension
Sam also treats pregnant women to treat and help prevent pregnancy-related musculoskeletal concerns, as well as athletes who would like to optimise their performance and patients who are seeking a relaxing but therapeutic massage to help reduce stress and improve overall wellbeing.Sam enjoys working with a patient's healthcare team and is happy to make referrals when necessary, to provide a holistic approach to treatment to ensure optimal results.
Sam's commitment to providing optimal patient care and treatment results, together with her depth of hands-on skill and experience, make her a highly valued member of the Remède practitioner team.