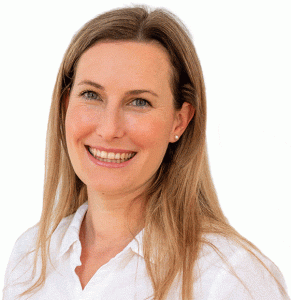 Renae Trivic N.D
B.H.Sc.(Naturopathy); Adv.Dip.(Naturopathy) M.A.N.T.A.
Clinical Naturopath
Qualifications and memberships
Renae Trivic is a highly qualified and skilled Clinical Naturopath, with over 16 years' experience in the wellness industry, including 10 years in busy clinical practice. Since graduating with a Bachelor of Health Science in Naturopathy in 2010 from Endeavour College of Natural Medicine where was awarded the "Most Outstanding Student Award", she has worked in a variety of allied health clinics, gaining experience in a wide variety of specialty areas.
Renae is passionate about providing a high standard of natural health care to the entire family, from babies to the elderly. Her evidence-based treatment approach emphasizes the importance of addressing underlying issues that may predispose an individual to a range of health conditions, from acute to chronic, and not just alleviating symptoms. Central to her practice is one the Naturopathic Medicine Principals of 'Naturopathic Doctor as Teacher', empowering and inspiring patients, wherever they are on their personal health journey, to live healthier and happier lives.
Renae is a member with the Australian Natural Therapies Association (A.N.T.A) and is registered with major health funds. She regularly attends professional seminars and conferences in natural medicine, seeking up to date evidence with a dedication to better enhancing her patient outcomes. Renae has been featured on Mix 94.5 'Meet An Expert' and regularly writes natural health articles for various publications.
Areas of specialty and approach to treatment
As a Clinical Naturopath, Renae is experienced in all areas of general practice, and as a mother herself enjoys seeing babies and children and supporting women through their pregnancy and postpartum periods.
Areas of particular interest that patients will commonly seek Renae's help for include:
Digestive Disorders – including IBS, Bloating, Constipation, SIBO, Gut infections, Food Intolerances Inflammatory Bowel Disease (Ulcerative Colitis/Crohn's Disease).
Paediatric Health Issues – including reflux & colic, respiratory issues, low immunity, digestive issues, food intolerances, learning difficulties, eczema & rashes.
IVF support and Fertility Issues
Natural Pregnancy Care
Hormonal Issues – including PMS, menstrual problems, endometriosis, PCOS, menopause, hormonal moods
Fatigue and Energy Issues
Depression, Anxiety & Stress Support
Thyroid disorders – including Hashimotos and Graves Disease
Immune dysfunction – including recurrent infections and autoimmune disorders
Skin Conditions such as acne, eczema, psoriasis and skin rashes
Healthy Weight Optimisation – including issues with weight gain, weight loss and metabolic problems
Using both a holistic and evidence-based approach to Naturopathic Medicine, Renae takes a thorough case history for each new patient, to investigate the underlying causes of their health concerns, including the use of specialised testing and assessments when required, such as pathology testing and functional pathology testing (which may include comprehensive microbiome testing, salivary or urine hormone testing, genetic testing, organic acid testing, hair tissue mineral analysis, live blood analysis testing and much more). Using this comprehensive approach, Renae is able to fully evaluate each patient's overall health, enabling Naturopathic care to be tailored to the individual for best outcomes. Treatment always involves addressing the underlying dysfunction and enhancing a patients' natural healing response with a combined approach which may include clinical nutrition, herbal medicine, dietary modifications, lifestyle advice, homeopathy or flower essences
Essential to her practice is working alongside a collaborative team of health professionals. Renae will refer to, and work with, a patient's other health professionals as required, to optimise patient care.
Renae's extensive clinical experience, compassionate approach to patient care and passion for evidence-based and holistic natural medicine, makes her a very valued member of the Remède team of practitioners.