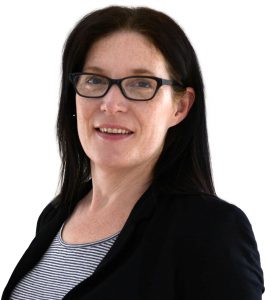 Raelene Clark
B.Sc; Dip.Remedial Massage
M.M.M.A; M.A.P.S; M.A.A.C.P.
Myotherapist
Remedial Massage Therapist
Qualifications and memberships
Raelene is a highly qualified Myotherapist, Remedial Massage Therapist and Academic/Educator with nearly 30 years of experience in the field. Raelene began her career with an apprenticeship with Dr John Whiteside at MyoMed at a time when myofascial pain (or pain due to trigger points or "muscle knots") had just been discovered in the musculoskeletal field. She was privileged to work alongside and be trained by leaders in myotherapy including doctors, dentists, specialists and myotherapists, including the American myotherapist Nancy Shaw and American physical therapist Tim Sawyer.
After completing 3 years of clinical training, Raelene commenced practice as a Myotherapist. She also furthered her studies at Curtin University and graduated with a Bachelor of Science at Curtin University in 1999 with a double major in Molecular Genetics and Human Biology. Raelene was then invited to work as a lecturer/tutor at Curtin University and Edith Cowan University (ECU). At Curtin she taught Anatomy and Physiology, before joining ECU to teach the laboratory components of the units in Genetics, Forensic Genetics and Biomedical Techniques. Since then Raelene has always pursued two careers concurrently – her private practice as a Myotherapist specialising in myofascial pain, and also as an academic.
During her career to date, Raelene has worked at the WA Institute of Sport (WAIS), Tennis West, WASO, Therapy Focus, and with medical specialists, dentists, general practitioners, chiropractors, physiotherapists, OT's, podiatrists and naturopaths. She has also devised programs in myofascial pain for doctors for the RACGP. Raelene is currently a teaching academic at Endeavour College of Natural Medicine lecturing anatomy and physiology in the School of BioSciences and as a clinical lecturer in the School of Myotherapy. Currently she is studying a Master of Science in Medicine (Pain Management) at the University of Sydney.
Raelene holds memberships with the Australian Pain Society and the American Academy of Craniofacial Pain and is registered with Massage and Myotherapy Australia (MAA), for which she is also the elected State Director. Her patients are able to claim rebates on their treatment from their private health fund.
Areas of specialty and approach to treatment
Combining her knowledge of anatomy, physiology and biosciences together with her considerable experience in Remedial Therapy and Myotherapy, Raelene is able to employ a range of effective treatment techniques to treat a wide variety of conditions and achieve outstanding results.
As a Myotherapist and Remedial Massage Therapist, Raelene conducts a thorough and evidence-based initial assessment, followed by patient-specific treatment and rehabilitation for patients suffering from musculoskeletal pain and a wide range of other musculoskeletal conditions. Common conditions that Raelene treats include back pain, neck and shoulder pain, headache and migraine, sports injuries, rotator cuff problems of the shoulder, ankle injuries, knee pain, frozen shoulder, jaw pain/TMJ issues, fibromyalgia, arthritis, tennis elbow, foot problems and chronic pain. Having worked with patients experiencing myofascial (muscle-related) pain for so many years with such successful results, Raelene has developed a specific Myofascial Pain Management Program to help patients with pain that has been resistant to other treatment.
As a remedial massage therapist, Raelene also treats pregnant women to treat and help prevent pregnancy-related musculoskeletal concerns, athletes who would like to optimise their performance, and patients who are seeking a relaxing but therapeutic massage to help reduce stress and improve overall wellbeing.
In addition to manual therapy, treatments can include trigger point therapy, myofascial release technique, joint mobilisation, dry needling, cupping, therapeutic stretching, stretch and cold spray, heat therapy, exercise and rehabilitation programs and specific pain management strategies.
After a thorough initial assessment, Raelene will determine what treatment techniques are most indicated to address the underlying cause of a patient's muscular tightness, dysfunction or pain, which she discusses with the patient. She also enjoys working with a client's healthcare team or making referrals when necessary, to provide a holistic approach to treatment with regular re-assessment to ensure optimal results.
Raelene's commitment to providing optimal patient care and treatment results, together with her depth of skill and experience, make her a highly valued member of the Remède practitioner team.