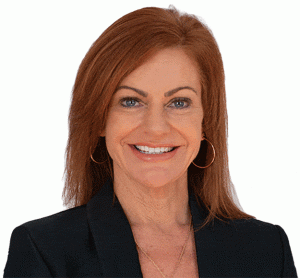 Kimmy Scott N.D
Adv.Dip.(Naturopathy); Adv.Dip.(Nutrition); Adv.Dip.(Western Herbal Medicine) M.A.N.T.A.
Clinical Nutritionist, Naturopathic Medicine Practitioner
Qualifications and memberships
Kimmy is a highly qualified and experienced Clinical Nutritionist and Naturopathic Medicine Practitioner, as well an experienced public speaker and health retreat facilitator. Kimmy has completed extensive training including an Advanced Diploma in Naturopathy, Advanced Diploma in Nutritional Medicine and an Advanced Diploma in Western Herbal Medicine as well as additional training in Natural Hormone and Fertility Management, Integrative Oncology, Bio-Impedance Testing, Functional Pathology Testing and Salivary Hormone Testing.
Kimmy has run her own clinic as well as worked in one of Australia's leading natural medicine clinics, before joining Remède. In addition to seeing patients in clinic, Kimmy loves bringing people together to demonstrate, inspire and educate people about how they can enjoy enhanced nutritional+lifestyle balance. She runs health retreats locally and overseas, as well as facilitating fun and educational cooking+nutritional wellness classes in the Remède Wellness Loft. Her range of specialty wellness classes include nutrition during cancer treatment, nutrition for pregnancy, women's hormonal balance and hormone+nutritional health for teenagers.
Kimmy is a member of the Australian Natural Therapists Association (A.N.T.A) and is registered with all major health funds. She is committed to ongoing professional development and regularly attends health seminars and conferences to ensure she keeps up-to-date with the latest research in complementary medicine, especially in the areas of women's health and hormones, thyroid health and integrative cancer support.
Areas of specialty and approach to treatment
Kimmy is passionate about taking an integrative approach to health and wellness by combining functional health testing with the traditional wisdom of natural medicine to uncover the true causes of a patient's symptoms and to guide them to achieve balance and vitality. She unites comprehensive advanced testing such as blood and hormone testing with treatment with herbal medicine, nutritional medicine, diet, lifestyle changes and counselling tailored to her individual patient's needs, in a way that supports long term healing. Kimmy also enjoys working with her patient's other health care professionals to create a united approach to wellness.
Kimmy truly loves empowering women to rebalance their hormones and overall health naturally to overcome a variety of health challenges including:
Hormonal Issues – PMS, painful or irregular periods, PCOS, endometriosis, menopause, low libido
Thyroid Imbalances, including Hashimotos and Graves disease
Fertility Issues and Pregnancy Support
Cancer Support
Fatigue, Low Energy and Adrenal Imbalance
Weight management
Food Cravings and Blood Sugar Imbalances
Mood and Stress Issues
Kimmy also loves guiding and supporting young women and teenagers to learn about early hormonal health and eating well to support weight balance, beautiful skin and managing anxiety and concentration throughout their high school and tertiary studies.
Kimmy is experienced in working with couples to overcome their fertility problems to achieve a successful pregnancy. She is experienced in treating issues such as PCOS, endometriosis, ovulation and fertility problems in women, as well as male fertility and hormone problems. Using a truly integrative approach, she works with couples to achieve greater success when undergoing IVF and other fertility treatments by using naturopathic treatment and nutrition to enhance fertility treatment outcomes and reduce the side-effects of IVF.
Kimmy also has unique experience and training in integrative cancer treatment, especially women's health cancers. She always uses an integrative approach, recognising the healing power of natural therapies to support those diagnosed with cancer when combined with today's advances in oncology treatment.
Kimmy's evidence-based, educational and inspirational approach encourages her patients to take charge of their health and recover their energy and vitality, making her an integral part of the Remède practitioner team.