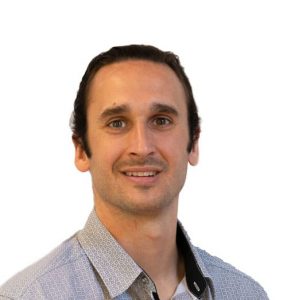 Dr Mattia Bresolin
B.H.Sc.(Acupuncture) C.M.B.A; A.H.P.R.A; A.A.C.M.A.
Doctor of Chinese Medicine and Acupuncture
Qualifications, Memberships and Experience
Dr Mattia Bresolin is a highly qualified and accomplished Doctor of Chinese Medicine and Acupuncture. He has had extensive training in Acupuncture, Traditional Chinese Medicine and Chinese Herbal Medicine with more than 2000 hours of training in various countries including Australia, India, Germany and Italy. Prior his career in Chinese Medicine, Mattia worked with individuals with challenging needs in the disability sector.
Originally from Italy, Mattia's own successful response to acupuncture treatment many years ago led him to change to a career in Chinese Medicine. His initial training included working in a busy Chinese Medicine practice in India where he was able to witness the extraordinary results of acupuncture and herbal medicine on thousands of patients. He then decided to undertake an additional 4 years of training at the Endeavour College of Natural Health (Perth), gaining his Bachelor of Health Science in Acupuncture.
Mattia is a registered Doctor of Chinese Medicine and Acupuncturist with the Chinese Medicine Board of Australia (CMBA), the Australian Health Practitioner Regulation Agency (AHPRA) and is an active and current member of the Australian Acupuncture and Chinese Medicine Association (AACMA). He regularly attends professional seminars and conferences and is committed to ongoing personal and professional development, with a dedication to life-long learning and learning new ways to enhance his patient's treatment results. Mattia is registered with all the major Australian private health funds, enabling his clients to claim private insurance rebates on his consultations and treatments.
Areas of specialty and approach to treatment
Mattia believes in the real meaning of the word "Doctor" – which in Latin means "to teach". He believes that a Doctor must not only treat illnesses, but prevent diseases from occurring, by taking a thorough and preventative approach and teaching patients how to enhance their health. Through his detailed studies of Chinese Medicine, amalgamation of life experience and extensive knowledge gained through clinical experience, Mattia approaches his patient's wellbeing from a truly holistic perspective that encompasses the physical, mental and emotional needs of each individual.
In his practice, Mattia focuses on compassion and understanding, creating a patient-centred and safe environment. He understands that every person that walks through the door is unique and special. He takes the time to take an extensive case history to understand the underlying causes and imbalances that have led to a patient's health concerns, and then develop an effective treatment plan to bring the body back to balance.
Mattia's treatment style incorporates a wide variety of acupuncture and other highly effective Traditional Chinese Medicine techniques, which are carefully employed depending on each patients' individual needs. Your treatment with Mattia may include dry needling, myofascial release, facial acupuncture, cupping, electroacupuncture and ear acupuncture. A treatment with Mattia is very relaxing and his technique is gentle and highly effective. Mattia's patient's often feel the benefits of a treatment after their first visit.
Many health issues can be naturally and effectively treated with Acupuncture and Chinese Medicine. Mattia holistically combines acupuncture and other TCM therapies, in conjunction with lifestyle advice, to help to rebalance a patient's body, achieve symptom relief and to enhance optimal wellbeing. He is experienced in treating a wide range of disorders including, but not limited, to:
•     Acute or Chronic Pain Conditions including neck and lower back pain, arthritis, joint problems, muscle pain, neuropathic pain, post-herpetic neuralgia, Fibromyalgia, bursitis, frozen shoulder, injuries etc.
•     Hormonal and menstrual disorders including period pain, menopause, PCOS, endometriosis and PMS.
•     Cancer support: a great adjunct to oncology treatment – to optimise wellbeing and reduce side effects such as pain, nausea, vomiting, fatigue, depression, anxiety and neuropathy.
•     Digestive Disorders including inflammatory bowel disease (Crohn's disease, ulcerative colitis), IBS, constipation, diarrhoea, bloating, chronic abdominal discomfort, reflux, nausea and vomiting.
•     Infertility (female and male) and IVF Support
•     Immune support for acute and chronic infections, autoimmune conditions, immune enhancement.
•     Respiratory disorders including asthma, bronchitis and chronic cough disorders such as COPD.
•     Energy and Fatigue Issues including chronic fatigue syndrome, chronic tiredness and poor vitality.
•     Men's Health including low hormone levels, enlarged prostate, poor erectile function and fertility issues.
•     Stress, anxiety and depression
•     Headaches and Migraines
•     Sleep disorders including insomnia, disrupted sleep patterns, unrefreshing sleep
•     General health and wellbeing enhancement and anti-ageing
Mattia is happy to work together with a patient's other healthcare practitioners and his treatments are safe and complementary to conventional medical treatment, including patients taking pharmaceutical medications, having chemotherapy, IVF or other treatments.
Mattia's extensive clinical experience, combined with his caring and professional nature, makes him a highly valued member of the Remède practitioner team.