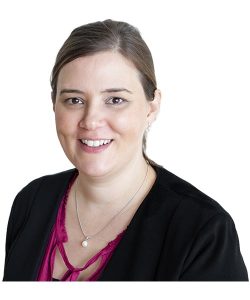 Dr Catherine Collins
MBBS. FRACGP
M.A.C.N.E.M.
Integrative GP
Qualifications and memberships
Dr Catherine Collins is a highly experienced General Practitioner and Integrative Medicine Practitioner. She graduated from Medicine from the University of Western Australia in 2004 and initially began her medical career working in the adult hospital system in Perth, followed by working with children and babies at Princess Margaret Hospital. Dr Collins also worked in rural medicine Albany and Geraldton before completing her specialty General Practice training in 2008.
In her varied career, Dr Collins has worked extensively in mental health including being the visiting GP for hospital mental health services. She has also been involved in adolescent mental health services, and drug and alcohol rehabilitation services. She has also undertaken additional specialty training through the Australian College of Nutritional and Environmental Medicine (ACNEM) and has also completed Biobalance training, which uses nutritional medicine for mental illness.
Dr Collins is a registered General Practitioner, which enables patients to claim a Medicare rebate on their consultations. Her consultations are comprehensive and thorough, and much longer than standard GP consultations, which allows her to spend the time to listen to her patients and fully investigate the underlying cause of their health concerns.
Areas of specialty and approach to treatment
Dr Collins has been practicing as a GP for over 10 years and through her journey of western medical training, she realised that addressing underlying mechanisms of disease through a nutritional, epigenetic, biochemical and environmental approach offered more depth and ability to improve the whole body of a patient, and not just treat a symptom.
Dr Collins is experienced in treating a wide range of health concerns including autoimmune conditions, thyroid problems, hormonal issues, fatigue states, insomnia, skin problems, cholesterol and cardiovascular issues, chronic infections, allergies, inflammatory conditions, ageing concerns, weight problems, gut issues, stress, anxiety, mental health conditions and complex and chronic health concerns.
Dr Collins also has extensive background in child and adolescent health and enjoys treating the wide variety of conditions that present in babies, children and teenagers. She is currently undertaking taking studies in integrative approaches to childhood disorders such as ADHD and Autism.
Additionally, Dr Collins is undertaking further specialisation in fertility issues, with a natural fertility approach to help couples prepare for an optimally healthy pregnancy and also address fertility difficulties. When helping couples with fertility challenges, she always seeks to understand the underlying causes of a couple's fertility issue/s, by fully assessing the health of both couples, including their nutritional status, toxicity exposureand general health. She often conducts functional testing and further medical investigations as required.
Dr Collins takes the time to take a comprehensive, patient-focused approach to her consultations. She starts with a thorough history and then may do physical examinations and/or a comprehensive variety of testing which may include medical blood testing, functional medicine testing, advanced stool testing, toxicity testing and nutritional testing if required. Once the underlying cause of a patients' health problem/s have been identified, Dr Collins then uses nutritional and natural medicines, as well as dietary and lifestyle therapy to help her patients restore optimal wellness. Dr Collins often collaborates with other health practitioners, including their medical providers and other practitioners, in a team-based approach if required.
Her passion for integrative medicine, her caring and patient-centered approach combined with her considerable medical experience, makes Dr Collins a valued member of the Remède practitioner team.