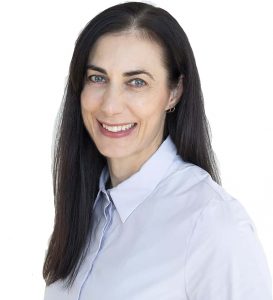 Dr Amanda Montgomery
M.B.B.S (Hons); Grad.Cert.(Sports Medicine); M.Sc.(Biomechanics); B.Sc.(Occupational Therapy)
M.A.M.A; M.S.M.A; R.A.C.G.P; M.A.C.N.E.M
Functional Medicine Doctor
Qualifications and memberships
Dr Amanda Montgomery is a functional medicine doctor who has an extensive background in Sports Medicine, Emergency Medicine and Occupational Therapy. Originally from Perth, she graduated from medicine from the University of Sydney in 2005, before returning to Perth to work at Sir Charles Gairdner Hospital in a variety of roles prior to working in Emergency Medicine and General Practice.
Prior to becoming a doctor, Dr Montgomery worked and studied Occupational Therapy and Sports Medicine. She initially completed her Occupational Therapy degree at Curtin University, being drawn to the profession because it embodied a holistic nature to patient care. She worked in the field of vocational rehabilitation prior to working alongside chiropractors in a private clinic. In this role she worked with elite sports people, including the Australian Aerobics Team, the Western Australian Calisthenics Team, the Western Australian Rugby Team and professional dancers.
Dr Montgomery's love for a sporting lifestyle led to her studying Sports Science, completing her Masters of Sports Science with a specialisation in Biomechanics – the structure of the body and the way it moves and functions. She also had the opportunity to assist with research at the Australian Institute of Sport which provided her with the chance to see how each individual athlete needed to have all components of health addressed – psychological, physical and functional – to allow them to achieve sporting success.
Following the completion of her medical training, Dr Montgomery also completed her Graduate Certificate in Sports Medicine. This introduced her to and sparked her interest in the importance of nutrition in health. Now studying with the Australasian Academy of Nutritional and Environmental Medicine (ACNEM), her interest in nutrition and taking an individualised approach to patient care has grown to the next level.
Dr Montgomery practices as a functional medicine doctor, not as a GP. This means that while patients cannot receive a Medicare rebate for their consultations, they are able to be referred for testing and specialist referral through Medicare. Dr Montgomery's consultations are much longer than standard medical practitioner consultations, allowing her to take the time to be thorough and listen to her patients' issues and fully investigate and treat the underlying cause of her patient's health concerns.
Areas of specialty and approach to treatment
Dr Montgomery is a highly experienced medical doctor, whom practices a functional medicine approach. Having worked in a variety of different roles with a number of different influences, there have been many occasions which have led to her understanding that Western Medicine doesn't have all of the answers and that many patients suffer ill-health unnecessarily. As a result, Dr Montgomery now utilises a multi-system functional medicine approach to help her patients achieve long-term health by investigating and addressing the underlying root cause of their health issues. She acknowledges the need to address the person as a whole, with the integration of the psychological, physical, spiritual and functional components of each individual. She also believes in using a team approach to maximise her patient's health when required and will refer to other health specialists and therapists to optimise patient care if required.
Dr Montgomery continues to have a love of sports medicine working with weekend warriors, elite athletes and those needing assistance to return to a more active lifestyle. She helps these patients address recurring injuries, performance concerns, nutrition, goal-setting and other exercise-related concerns. She also has an interest in helping patients achieve their healthy weight, as well as an interest in psychological medicine. With her occupational therapy skills, she is able to provide cognitive behavioural therapy and counselling for a wide variety of concerns. She also treats thyroid problems and women's health, including health in pregnancy, menstrual cycle problems, hormonal issues, menopause and optimising sexual health.
Dr Montgomery enjoys getting to know each patient and really understanding what their health concerns are. Her approach is truly patient-focused and involves undertaking a thorough history and examinations, as well as performing a variety of general and functional pathology investigations if required. Once the root cause of a patients' health problems have been identified, Dr Montgomery uses a variety of individualised treatment options to optimise and restore balance, with a preference for prescribing natural options.
Dr Montgomery's multi-skilled approach, combined with her focus on individualised and whole-person care, makes her a valued addition to the Remède practitioner team.