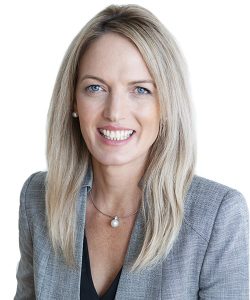 Chevonne Clasen N.D
B.H.Sc.(Naturopathy); M.App.Sc; PGrad.Dip.(Acup.); Dip.N.F.M. F.A.N.T.A; M.N.H.A.A; A.M.A.C.N.E.M
Naturopathic Medicine Physician
Qualifications and memberships
Chevonne is a highly qualified and experienced Naturopathic Medicine Physician, public speaker and health writer. She holds a Bachelor of Health Science (Naturopathy) and a Masters degree in Research and Masters in Chinese Medicine (Acupuncture). Chevonne also has a post-graduate diploma in Natural Fertility Management, in additional to post-graduate training in general and functional pathology testing and comprehensive DNA testing. Chevonne has been in practice since 1999, and brings together both her medical training and naturopathic skills to provide advanced and comprehensive patient care.
Chevonne is the Clinical Director at Remède, and prior to opening the Mosman Park practice in 2009, she opened and owned one of Australia's most successful complementary medicine practice's, Salus, in Melbourne.
While living in Victoria for 11 years, Chevonne also ran a country-based practice in Portland.
Chevonne is a Fellow of the Australian Natural Therapists Association (A.N.T.A), member of the National Herbalists Association of Australia (N.H.A.A) and associate member of the Australian College of Nutritional and Environmental Medicine Association (A.C.N.E.M). She is registered with all major health funds and her patients are eligible for private insurance rebates on consultations.
Chevonne is passionate about professional complementary medicine care and enjoys working with a multi-disciplinary team of practitioners. She regularly attends professional seminars and conferences in Australia and overseas to keep up to date with the latest research and her endless hours of learning and keeping up to date with the leading edge in integrative and functional medicine makes her a highly sought after practitioner. In addition to her work with patients, Chevonne regularly lectures to other health practitioners at seminars, conferences and workshops to teach them the advanced skills that she has acquired in her many years in practice. She also is often asked to write articles on topical health issues, has been featured on Channels 7 & 9 and presents public and corporate seminars on a variety of health issues and wellness.
Areas of specialty and approach to treatment
Chevonne is an experienced general naturopathic medicine practitioner who provides a high standard of natural health care and enjoys treating complex acute and chronic conditions in men, women, children and babies.
Chevonne's considerable experience in practice makes her well equipped to help patients with challenging health conditions including providing supportive treatment to cancer patients as well as complex digestive disorders, gynecological/hormonal problems, nervous system problems, cardiovascular disease, chronic fatigue syndrome, diabetes, metabolic syndrome, immune problems, chronic infections, inflammatory disorders, allergies, skin problems, toxicity issues and children/babies health and developmental issues. She is passionate about preventative medicine and addressing the underlying cause of a patient's health problems and loves to inspire and support her patients to achieve and then maintain optimal balance and life-long wellness.
With her additional specialist training in fertility, Chevonne is experienced in working with couples to overcome their fertility problems to achieve a successful pregnancy – including unexplained infertility, PCOS, endometriosis, ovulation problems and other female issues, as well as male fertility problems. In addition, she also works with couples to achieve greater success when undergoing IVF and other fertility treatments, by using supportive naturopathic treatment to enhance assisted reproductive technology outcomes. Chevonne also works with pregnant women to enhance their health, and that of their babies, throughout pregnancy and in the post-partum period. And as a mother herself, Chevonne really enjoys seeing babies and children.
Chevonne truly loves helping her patients to overcome their health challenges and to support them through their health journey to reach their best potential. She is uniquely qualified to provide a multifaceted approach to helping patients resolve their complex health issues, utilising science-based natural medicine. She uses comprehensive testing to find the underlying cause of a patient's health problems and then incorporates a holistic approach to treatment, based on a patient's individual needs, which might include herbal medicine, nutraceuticals, nutrition, dietary therapy and lifestyle counseling to promote healing and repair through sustainable and supportive treatment programs designed specifically for individual patient needs. Chevonne will refer to, and work with, a patient's other health professionals as required to ensure the best care.
With her depth of clinical experience, commitment to optimal patient care and passion for helping and inspiring patients to achieve optimal wellness with complementary medicine, Chevonne is eminently qualified to lead Remède's multi-disciplinary team of practitioners.