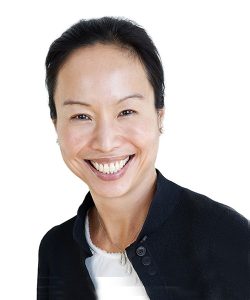 Dr Mei Lon Ng
MBBS. FRACGP M.A.C.N.E.M.
Holistic GP
Qualifications, Memberships and Experience
Dr Mei Lon Ng is a highly experienced GP who has a strong interest in holistic medicine. She graduated from Medicine from the University of Western Australia in 1995 and completed her specialty training in General Practice and gained her fellowship with the Royal Australian College of General Practitioners in 2002.
Dr Ng's interest in taking a more holistic approach to practice, including investigating the underlying cause of a patient's health issues, led her to undertake additional specialty training through the Australian College of Nutritional and Environmental Medicine (ACNEM), which trains doctors in nutritional & lifestyle medicine.
During her early years in medical practice, Dr Ng worked at Princess Margaret Hospital and then at Sir Charles Gardiner Hospital in various specialities including emergency medicine, psychiatry and surgery. She then moved to private practice and managed her own GP practice and has also worked at Hollywood Private Hospital as a surgical assistant and admissions doctor. More recently, she has worked in the field of preventative medicine – working with patients holistically to improve their physical and psychological aspects of their life, which helps to reduce their incidence of illness, stress and physical dysfunction.
As a mother of 3 teenage children and married to another busy medical professional, Dr Ng is well aware of the juggling act many professional women face in the today's busy world. She successfully combines motherhood with working as a doctor and gains immense satisfaction in helping her patients live happier, healthier and more balanced lives.
Dr Ng is a Fellow of the Royal Australian College of General Practitioners (RACGP) and is a registered General Practitioner, which enables patients to claim a Medicare rebate on their consultations. Dr Ng's consultations are much longer than standard GP consultations, allowing her to take the time to be thorough and listen to her patients' issues and fully investigate the underlying cause of her patient's health concerns.
Areas of specialty and approach to treatment
As a trained medical practitioner, Dr Ng integrates traditional western medicine with holistic practice and is experienced in treating a wide range of health concerns in men, women and children, including fatigue, stress, anxiety, depression, hormonal issues, weight problems, insomnia, cardiovascular issues, immune problems, ageing concerns, digestive issues, complex and chronic health concerns and much more.
Dr Ng has also undertaken additional training in Exercise Medicine and has a particular interest in exercise, diet & lifestyle strategies to promote meaningful change for her patients. She enjoys working with patients who are seeking guidance with getting their health back on track and want to improve their current health and maintain optimal wellness, ageing & quality of life, as well as inspiring her patients to live their best life.
Dr Ng has a sub-specialty in cancer support and is passionate about helping patients during their cancer journey, including cancer diagnosis, treatment and especially cancer survivorship – to help rebuild health after cancer treatment and helping them to achieve optimal wellness beyond their cancer diagnosis. She has a special interest and experience in prostate and breast cancer screening and diagnosis.
Dr Ng understands the importance of mind-body balance and the impact our psychological wellbeing on our physical wellbeing. Trained in Dialectical Behavioural Therapy, she is also experienced in diagnosing, treating and counselling patients with mental health concerns and has experience in working with patients suffering from issues such as depression, anxiety, stress, behavioural problems and post-natal issues.
Dr Ng takes a comprehensive and patient-focused approach to her consultations. She starts with a thorough history and then may do physical examinations and/or arrange comprehensive testing which may include general pathology testing as well as functional medicine testing if required. Once the underlying cause/s of a patient's health problem/s have been identified, Dr Ng then uses dietary and lifestyle therapy, as well as nutritional and natural medicines if indicated, to help her patients restore optimal wellness. As a medical doctor, she will prescribe pharmaceutical medications if necessary and she will also refer to other health practitioners, including medical specialists, depending on a patient's individual needs.
Dr Ng's considerable medical experience, combined with her holistic and patient-centered approach, makes her a valued part of the Remède practitioner team.